ISDM Knowledge Series

Indian School of Development Management is a pioneering institution established to develop the discipline of Development Management. The school aims to facilitate the creation of a cadre of professional leaders and managers for the development sector.
In an endeavour to create a universal body of knowledge, ISDM is launching a webinar series which will encompass a wide range of themes and topics to build an interactive space for learning from subject experts and practitioners within the Development sector.
Upcoming Webcast

Topic: Working with government schools: cracking the code
Date: 4th October, 2018
Register Here
Speaker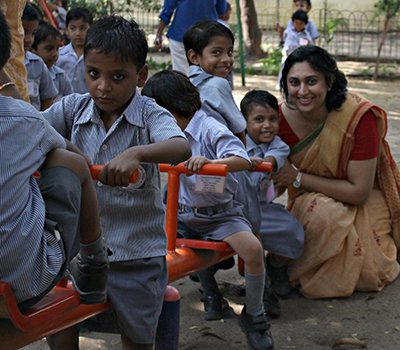 Kruti Bharucha
CEO, Peepul
Kruti Bharucha has more than 19 years' experience in various leadership and management roles in the education, management consulting and advisory sectors as well as with multilateral institutions. She is Chief Executive Officer for Peepul, providing strategic direction and vision for India operations, managing the portfolio of programmes and identifying innovations and partnerships that will lead to significant improvement in learning outcomes in government schools. Peepul was previously known as Ark India.
Prior to Peepul and Ark, she was a Senior Director and led Corporate Executive Board's (CEB) Finance Practice in India. She also worked in CEB's Washington DC office where she managed the research, product development and client advisory in the Technology Practice. Her previous work experience also includes McKinsey and Co., The World Bank and the International Monetary Fund.
An economist by training, Kruti has completed her MSc (Development Studies) at the LSE, MA (Economics) from University of Maryland and her BA (Economics) from University of Delhi.
Kruti was named in The Economic Times' Women Ahead annual list of 26 women achievers for 2018 and a recipient of the Women Super Achiever 2018 award by World HRD Congress.
Register Here