Introduction
The one-year intensive Post Graduate Programme in Development Leadership is a unique programme that has been carefully designed in consultation with nearly a hundred leading practitioners and academicians and in partnership with a large number and variety of organisations and institutions working in the development sector.


The curriculum is informed by the Australian Qualifications Framework which creates a balance of inter-disciplinary knowledge, contextual application and critical thinking and problem solving skills. The central focus of curriculum is the development of capabilities of students on various aspects of organisational functioning in the development sector along with an understanding of the environment within which organisations operate and also a deep understanding of self.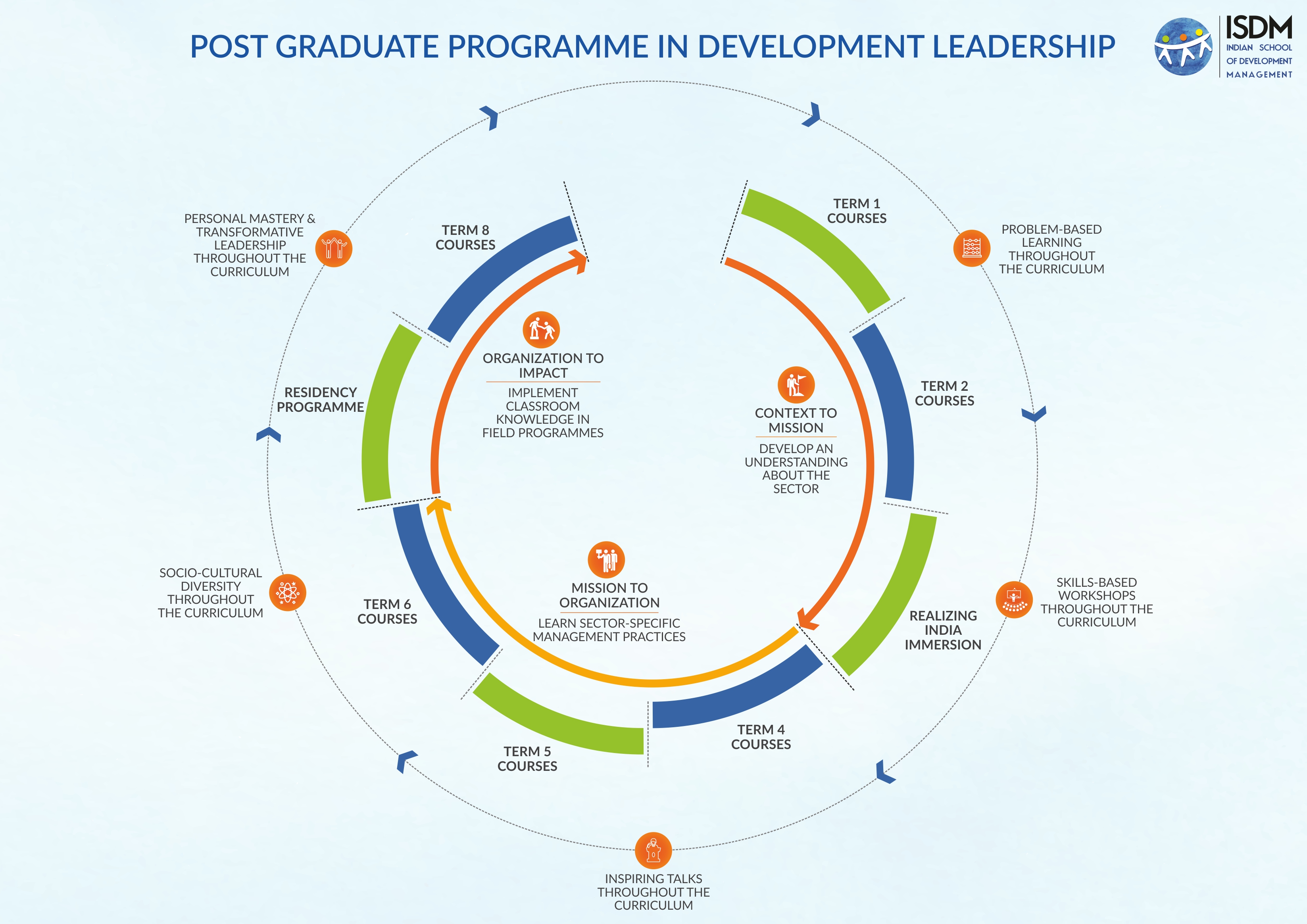 The curriculum is complemented by the Problem Based Learning pedagogical approach which will encourage students to work collaboratively, through a process of inquiry, analysis and synthesis, to arrive at solution sets for real development problems. This approach will make the learning process more holistic and organic for the students.


Through the PGP-DL course, ISDM aims to create a community of learners who will construct knowledge through a process of engaging with practitioners, theoretical frameworks, hands-on field experience, collaborating with highly motivated peers, and being taught by some of the best professionals in the field.
Programme Overview
Campus
Fees & Financial Aid
Apply Now