Large number of passionate people across the country, supported by billions of dollars, are working tirelessly in the development sector to bring about social change. The impact, sustainability and scalability of the development sector work is hindered by a dearth of professional management and leadership skills appropriate for the Development Sector.

The acute shortage of professional management talent in the development sector is not owing to non-availability of good talent, but is a structural issue: There is no structured, professional course in the country that attracts and prepares such talent for Leadership and Management careers in the Development Sector. There is no equivalent of an MBA for this sector.

Addressing this issue requires the creation of an iconic institution that aims to build an entire ecosystem to facilitate the development of a cadre of professionals who are well prepared to take on Leadership and Management roles in the Development Sector and become CEOs/ CXOs of these organizations in the years to come. This eco-system would include:
Creating a unique body of knowledge which is derived from sustained and rigorous on ground research

World class faculty and respected practitioners supported by a renowned Advisory Board,  working closely to develop the discipline and prepare students for the sector

Bright, passionate students who are committed to driving social change

Engaged and appreciative leadership in the sector who recruit and absorb our students

Active Alumni network which leads to continuous engagement and knowledge generation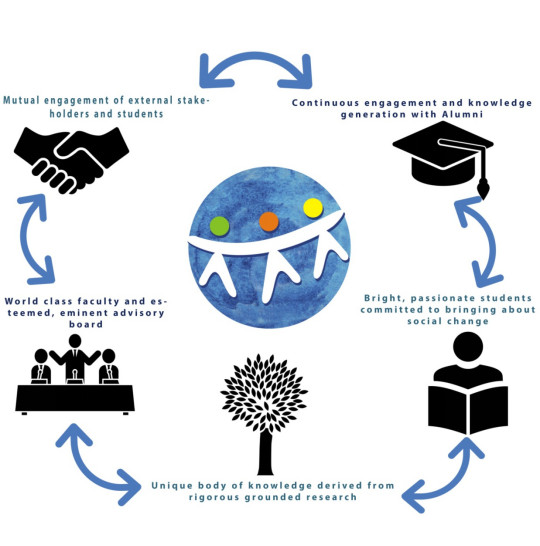 ISDM aims to be the anchor institution that facilitates the creation of this ecosystem.
Understanding Development Management